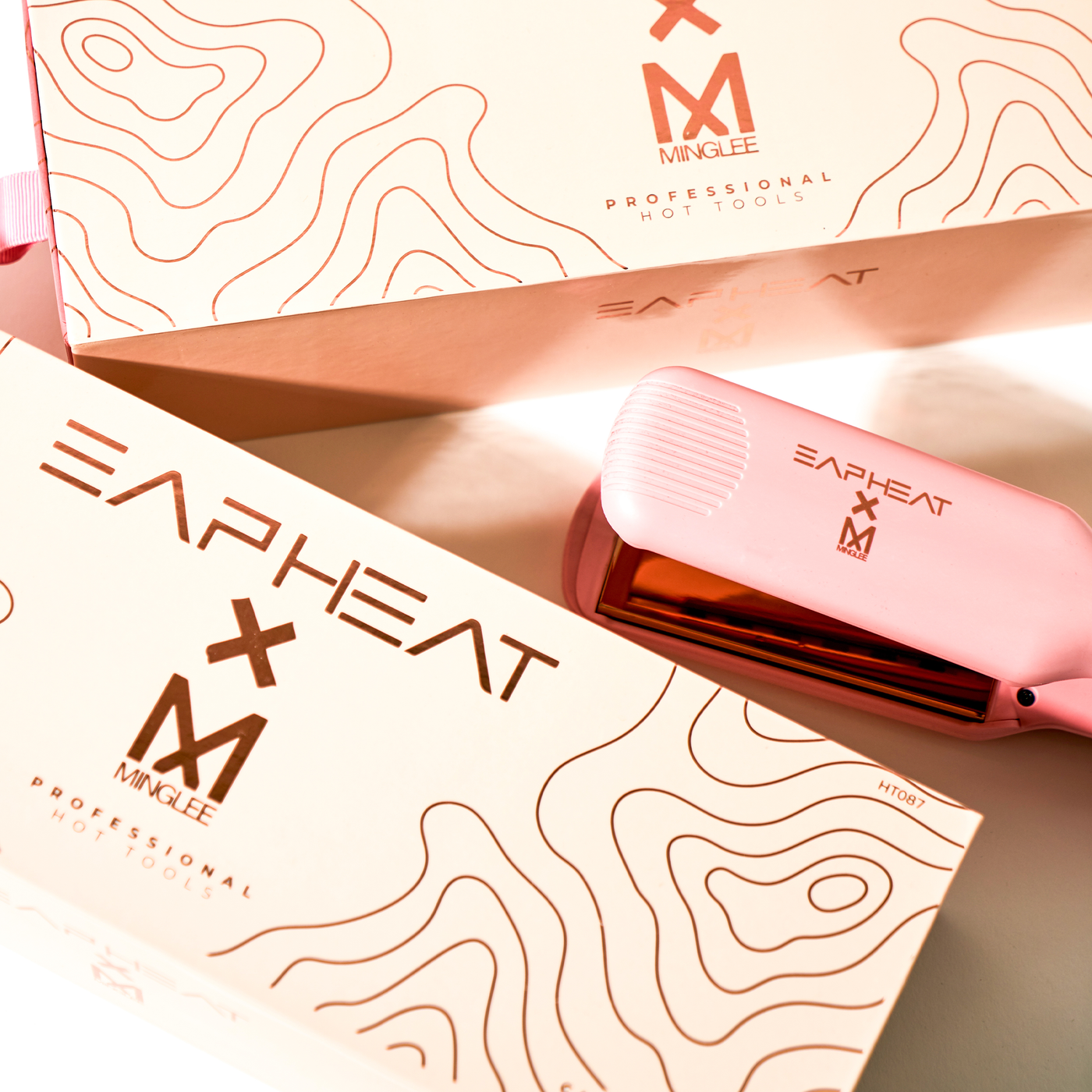 Ming x EAP Heat
1 ¾" TITANIUM FLAT IRON
In collaboration with EAP HEAT, Ming, a distinguished hairstylist to influential creative marketing maven, introduces her very first line of hot tools that allow hair enthusiasts to acquire a swift silk press with ease. The 100% titanium rose gold plates enhance shine while also reducing frizz for even smoother results. The extra-wide plates allow for more hair to be straightened at once, befitting for thicker and or longer hair. Style beyond a simple straighten, the beveled edge supports the formulation of loose beach curls.
MISSION
OUR WHY
We empower a community of diversified stylists and hair-enthusiasts by offering professional grade styling tools directly to consumers giving them the opportunity to maintain salon worthy styling right from home.
TITANIUM VS CERAMIC
WHICH TOOL IS BEST FOR YOU?
TITANIUM HOT TOOLS
Titanium is a high heat conductor — safely heating hair strands from the outside-in. A few advantages include the emission of more negative ions while removing static, evenly distributing heat at a higher temperature, and corrosion resistance.
Ideal for medium to thick hair.
CERAMIC HOT TOOLS
Ceramic offers far-infrared heat which is gentler on hair and safely heats hair strands from the inside out. These tools are best for beginners, safe on fragile hair, and offer even-heat distribution.
Ideal for all hair types.

Still not sure where to start?
CLEANSE | CLARIFY | RESTORE | PROTECT | STYLE
HAIR ESSENTIALS
Healthy hair care essentials for an uncompromising cleanse and effortless style.