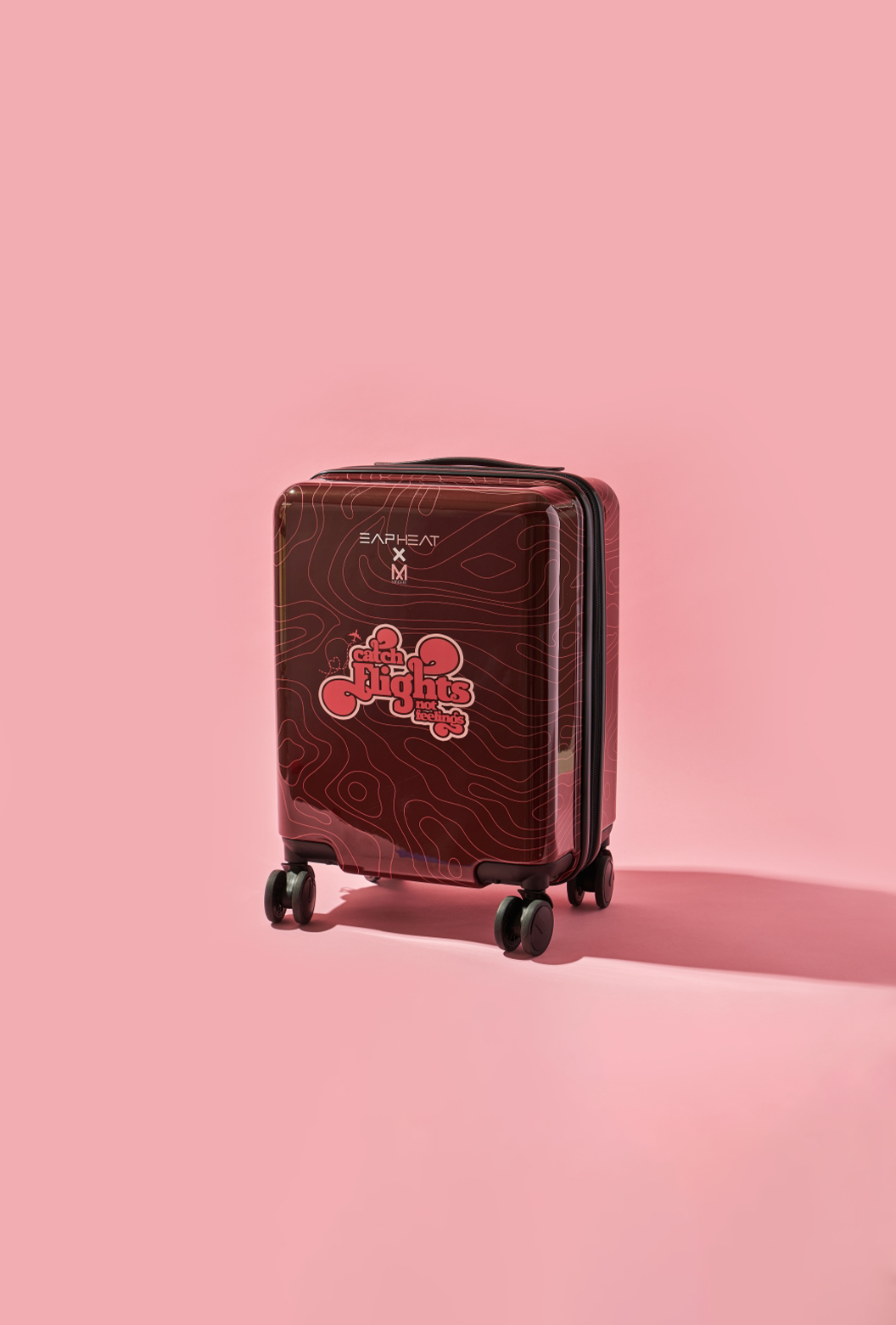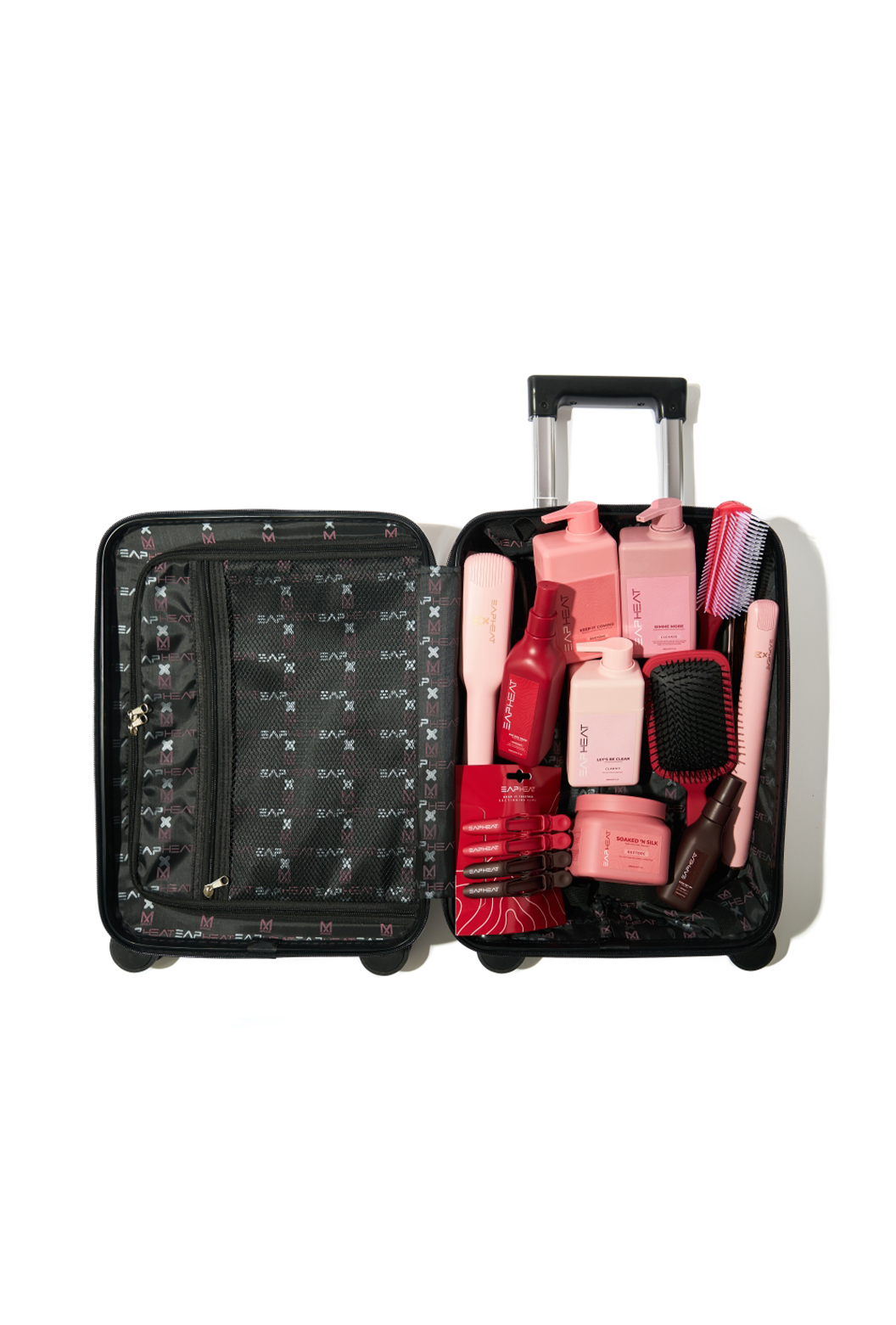 Fully Loaded Suitcase
MING Lee x EAP Heat Official Carry-On
To get you prepared for takeoff, we've packed your carry-on with all the essentials to keep your hair looking its best for a silky smooth landing! This suitcase comes with:
1" Ming x EAP Flat Iron: For thicker and or shorter hair.
1 ¾" Ming x EAP Flat Iron:

 For

 thicker or longer hair.
Soaked 'N Silk Hydration Hair Masque:

 

Use as a deep conditioning detangler on weaves, wigs, and natural curls before shampooing.
Let's Be Clear Clarifying Shampoo: To break down dirt, routine product build-up, and tame itching.
Gimme More Moisturizing Shampoo: To restore your hair's natural luster and shine after cleansing. 
Keep It Coming Moisturizing Conditioner: Use to detangle and strengthen hair or as leave-in for wash and go styles. 
Bye Bye Frizz Heat Protectant:

 

To protect against heat damage and frizz. 
Glow Get 'Em Shine Spray:

 

A little extra gloss for a smooth, finished look!
The Detangler Denman Brush:

 

For detangling. Use with our Soaked 'N Silk Hydration Hair Masque for best results. 
Silk Touch Paddle Brush: The perfect everyday brush.
Keep It Together Sectioning Clips: To divide and conquer!
A total value of $725